At Capacity
Redball Social Bowling - Summer17 Bowling · Co-Ed Social
Sold Out
MonTueWedThuFriSatSun 7:30pm to 10:00pm
Team Fees

Early Bird

140.0

per player

Regular

145.0

per player

Late

159.0

per player

Payment Plans Available
Free Agent Fees

Early Bird

140.0

Regular

145.0

Late

159.0

Payment Plans Available
Best bang for your bowling buck..... Play Redball Social Bowling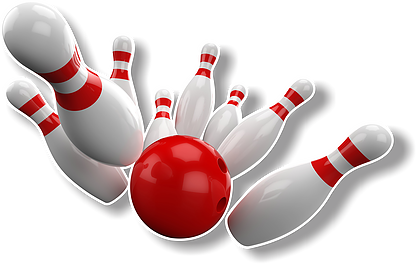 Join by 4/30 to save $$

League plays on Monday Nights at Sparez Bowling in Davie
This is a fun social coed league open to anyone at-least 21+

Great reasons to play RedBall Social Bowling
This league plays on Monday nights from 7:30-10pm with your teams specific start time rotating weekly. During and after the games the fun kicks into high gear at our official league bar located onsite. All Redballer's can enjoy drink specials while enjoying music or watching sports on the big screen T.V.s.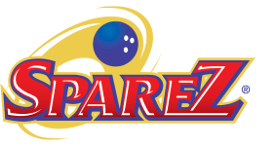 Only $14 per week & -Includes a trendy dry-blend league shirt that you get to keep

We offer a payment plan for the 10 weeks. Please see registration for details.

10 week season -

Teams of 4, 3 games per night. Shoes and ball rental are included.
Players get 10% off food and will earn points for every dollar
they spend on food or drinks which they can exchange for free food, but is
not valid on beer/liquor.

Drink Specials - $10/domestic pitchers. Miller Highlife buckets,$2/fireballs

If a player gets a strike during 3/6/9 (must get all 3) during any of the
games they get free popcorn. If the entire team gets a strike during the
5th frame of the 2nd game, they get a free pizza.

We will have red pins -if you get a strike with the red pin, you get a free bowling coupon

Sign up as an individual player and we will place you on a team (no tryouts here) or sign up

with a group of friends or bring a whole team.

Championship awards and top bowling ball giveway

Fun theme nights, season parties & social events

Players will get league pricing ($2/game or $10/hour for 6 players) anytime
they come to Sparez as long as they have a valid Sparez card. If a player
needs to pre-bowl or post-bowl they can do this at any time EXCEPT
Saturdays

On-site league manager

This league is geared towards social players, having a great time while playing Redball is required

Season Calendar:
The fun starts June 5th, 7:30pm at Sparez
Come wearing your best bowling outfit-Don't forget the socks.
June 5th- August 14th - Seasons game dates, schedule & weekly themes will posted on the website prior to the start of the season.